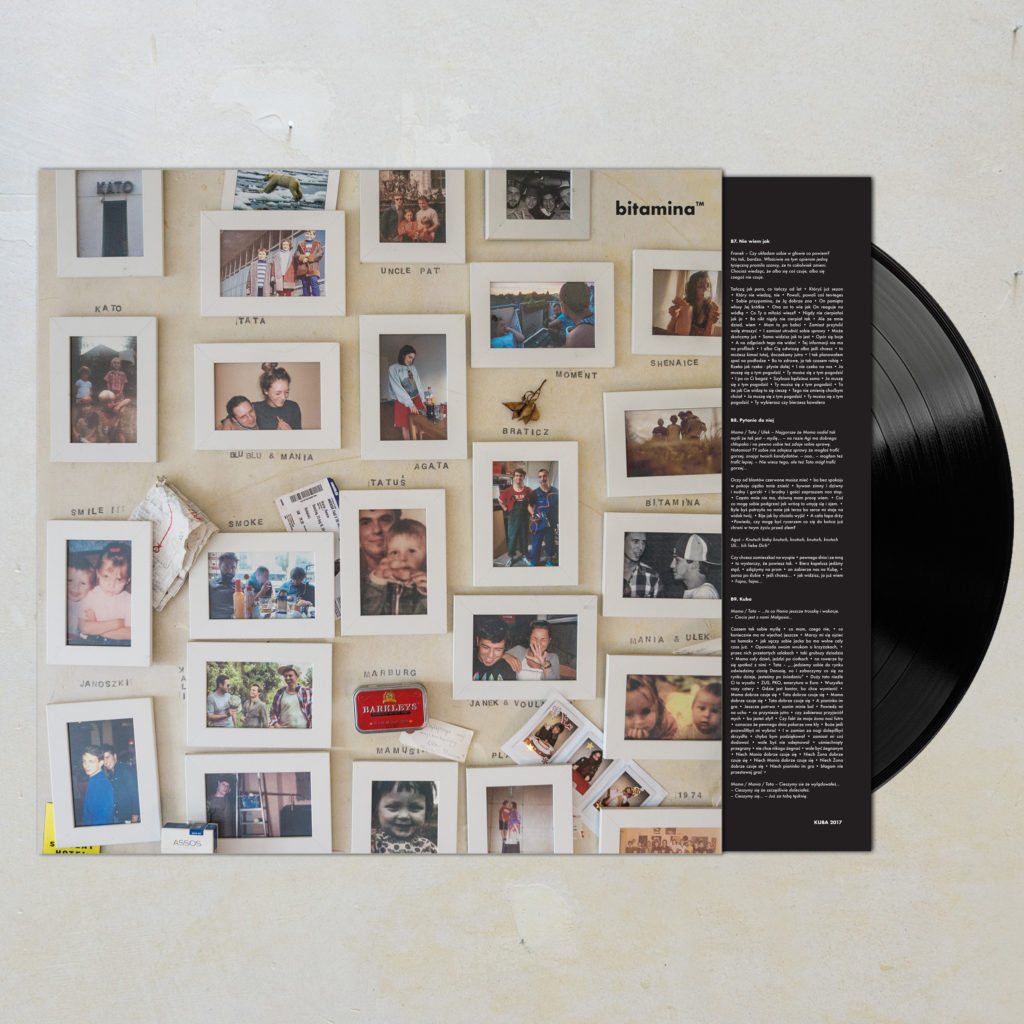 Bitamina po raz kolejny zaprasza w progi swojej Kawalerki.
Tym razem na winylu, ruszamy z preorderem!
http://bit.ly/kawalerkanawinylu
Premiera:12.12.2017
180 gr 1LP
Lista utworów:
A1. przebudzenie
A2. pobudka
A3. sam na sam
A4. Tata ma telefon
A5. pornosy
A6. elephnat
A7. lustro i golenie twarzy
A8. post
A9. ciekawe miejsce
A10. wszystko w HD
A11. dom
B1. kawalerka na sprzedaż
B2. znajoma nieznajoma
B3. niezmiernie wysoko
B4. bakacje
B5. u wujka
B6. nie wiem jak
B7. pytanie do niej
B8. połamana kołysanka
B9. kuba
Bitamina zaprasza na swoje 17m2.
Tytułowa "Kawalerka" to mieszkanie Mateusza, w którym spędza swoją młodość. Zaglądając w jej intymne zakamarki, doświadczamy pierwszych miłości i potknięć.
Jest szczerze do bólu, wrażliwość wchodzi głęboko przez skórę.
Pamiętasz te chwile. Znasz te uczucia. Przeżywasz to jeszcze raz.
Dźwięki, sample i bity prowadzą nas przez wnętrza, jest eksperymentalnie, słychać jazz i hip-hop. Jest też delikatnie i blisko. Bujasz się do tych melodii, chcesz już znać te słowa, które sprawiają że masz ściśnięte gardło. To utwory których będziecie słuchać ciągle i ciągle.
Zapraszamy do Kawalerki: